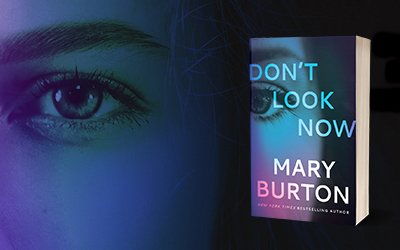 "With plenty of possible suspects, Burton's (Never Look Back) latest will appeal to readers who want light romance and heavy suspense."  – Library Journal
Heads up! Digital editions of Dying Scream and Dead Ringer are currently on sale for at $4.99 each. Please check your favorite ebook retailer or click the images. Dying Scream places Adrianna Barrington and Homicide Detective Gage Hudson at the center of a case involving a family legacy, multiple killings, unmarked graves, and a missing baby. In Dead Ringer local Richmond on air news reporter Kendall Shaw ignores warnings from Detective Jacob Warwick and continues to investigate killings by an obsessed psychopath. Both are sent in my hometown, Richmond.
Buy Now–Dying Scream Buy Now–Dead Ringer
THIS JUST IN (6/19/17): The digital edition of I'm Watching You is currently on sale for $2.99
Plus!
Print editions of my national bestseller, The Seventh Victim, the first of my Texas Ranger novels, is just $3.99 in a special June promotion only in store at Wal*Mart.
Save
Save
read more