Hello, all! So happy you are joining me for my "limited series," Forensic Fridays. I hope you'll continue join me over the next few weeks as I share info about forensic and law enforcement procedures that have made their way into my books.
Rick Morgan, my hero in Be Afraid is a retired Canine officer who adopted his retired Canine partner, Tracker, after the dog was injured on the job. I was bound to include a Canine (a.k.a. K9) in one of my books eventually.  I've always been especially interested in the stories and information shared at Writers Police Academy about working with dogs, their abilities and their bravery.
This surprises no one that knows me or follows me on Facebook as I'm a dog lover and always sharing updates about our three at home. No,  I'm not comparing their day jobs— playing, eating, sleeping, getting belly rubs— to animals working in law enforcement. But, though they'll never be discovered sniffing out drugs, tracking down felons or locating cadavers (thank heavens), I like to think our miniature dachshunds Buddy, Bella and Tiki will be just as heroic if the situation ever calls for it. Perhaps not as effective, but heroic nonetheless.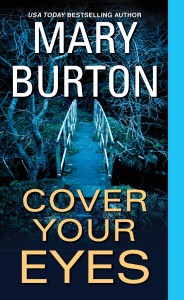 Anyway, the many stories told at WPA reinforced for me what an extraordinary and solid bond exists between the handler and the dog and gave me an understanding of how close a relationship exists between the partners. This really captured my imagination and influenced how I saw and wrote about Rick, not just in Be Afraid, but in Cover Your Eyes and I'll Never Let You Go.
I was fascinated as well by some of the subtleties of the canine and human officers' training, such as how the leash line is a big part of how they communicate with each other. Also by the types of dogs most commonly used in this work ( Belgian Malinois and German Shepherds) and the very special talents make some breeds excel at jobs like tracking missing persons and cadaver sniffing.
For some interesting facts about police dogs, you may enjoy this article in Crime Wire. For example, did you know canine dogs can differentiate between identical twins?