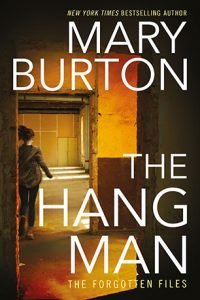 Across from her bed was a large gilded mirror; it's streaked and faded silver backing hinted to its decades in an old hotel lobby. Below it, her secondhand dresser, painted a bright indigo, was covered with perfume bottles, makeup, and earrings. A rocking chair in the corner was draped with yesterday's jeans and a white T-shirt. Beside it were ankle books kicked off midstep in her rush to get to a hot shower and wash away yesterday's homicide scene.
Controlled chaos. Just as she'd left it when she went to bed Julia hustled to her closet and yanked on slim dark pants and a black T-shirt. She threaded a worn leather belt through the loops. The belt buckle had been her father's and doubled as a knife. Fastening it, she shrugged on a jacket.
Her black hair curled around her face as she tugged it up into a ponytail. High-heel boots and a collection of beaded bracelets around her wrists made her look more like a rocker than a cop. She secured her service weapon, badge, and handcuffs to her belt. She tucked the cigarette pack in her pocket for good measure.
Julia had been with the Virginia State Police for eight years. As all agents did, she'd started as a trooper and worked the highway for six years before she landed an undercover gig in Virginia Beach. Turned out she had a knack for slipping into pretend lives and found working back alleys and smoky bars preferable to a cruiser. Six months ago, her arrest record had landed her a promotion to the criminal investigation team in Richmond.
Her single-cup coffee machine spat out a strong blend and, with travel mug in hand, she made her way down a back staircase leading to the alley where she'd parked her unmarked car. She drove east on Cary Street and then up Church Hill. She turned north toward Broad and spotted the blue lights flashing atop three city cruisers. She parked in front of the smoldering old town house. Rolling her head from side to side, she drained the last of her coffee. She stepped into the cold night air. Cursed.
Julia spotted Novak's tall, broad-shouldered frame. He stood by his unmarked vehicle, feet braced and a cell phone pressed to his ear. He was one hell of a cop. One of the good guys. One day he'd figure out she hauled too much emotional baggage around and leave, and their late-night encounters would end. Too bad. Because if she could have liked a guy, it might have been him.
She stepped into his peripheral vision, and he turned, holding up a finger. She shifted from foot to foot, folding her arms over her chest, telling herself she wasn't really that tired or cold.
He quickly finished his call.
"Julia." His tone wrapped an unwanted familiarity around her name.
"Novak, this better be good."
He tucked his phone into his breast pocket. "Nothing excites me more than meeting you at a crime scene in the middle of the night."
The dry humor tempered some of her irritation. "So seduce me with sweet talk. Make me glad I'm not at home asleep in a warm bed."
Copyright 2017 Mary Burton
Save
Save
Save
Save
Save
Save
Save
Save
Save
Save
Save
Save
Save
Save
Save
Save
Save
Save
Save
Save
Save
Save
Save
Save
Save
Save
Save
Save
Save