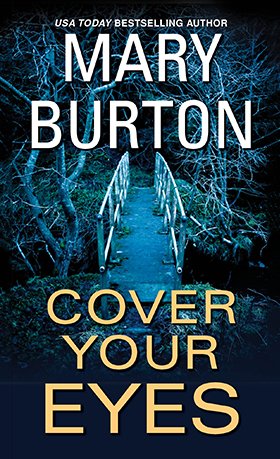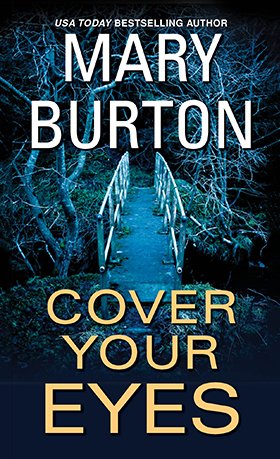 "A chilling puzzle… fantastic work with never a dull moment for the reader." –
Suspense Magazine
"Sharp detail, a nicely developed romance, and stellar plotting that distributes clues with chilling precision." Library Journal
Don't Look
At first, they struggle to escape. Then a torrent of blows rains down upon their bodies until their eyes cloud over in final agony. The killer shows no remorse–just a twisted need to witness each victim's last terrified moments.
Don't Speak
Public defender Rachel Wainwright is struggling to reopen a decades-old case, convinced that the wrong man is in prison. Homicide detective Deke Morgan doesn't want to agree. But if Rachel's hunch is correct, whoever fatally bludgeoned young, beautiful Annie Dawson thirty years ago could be the source of a new string of brutal slayings.
Just Prepare To Die
Rachel's investigation is about to reveal answers–but at a price she never thought to pay. Now she's become the target of a rage honed by years of jealousy and madness. And a murderer is ready to show her just how vicious the truth can be.
Vulnerable Excerpt
Rachel dropped her gaze to her talking points.  Stick to the facts.  Add emotion.  Eye contact.
The facts were: thirty years ago a young mother, Annie Rivers Dawson had been brutally murdered.  Annie's younger sister had arrived for a visit and discovered the house covered in blood and Annie's newborn wailing in her crib.   Police had been summoned.  No body had been found but police concluded Annie could not have survived such blood loss.  The case had gone unsolved for three months.
The public had been in a panic knowing a young woman and new mother from a good neighborhood had been brutally murdered.  The press had put tremendous pressure on the cops.  There'd been extensive searches for the body until finally a tip led cops to the remains of a woman wearing Annie's clothes and jewelry.  The outcry for justice grew louder.  Even the governor had weighed in on the case.
Rachel's client, Jeb Jones, had been a handyman in Nashville at the time of Annie's death.  He'd had an eighth grade education, was considered a good, if not, an inconsistent worker who drank heavily at times, and had been married with a nine-year-old son.  He'd never made much money but he got by.  And then one night cops, acting on a tip from a paid informant, had searched the trunk of Jeb's '71 Cutlass sedan and found a bloody tire iron.  Jeb had been arrested.  Under interrogation, he'd confessed, though within twenty-four hours had recanted.  The blood testing available at the time, crude by today's standards, had indicated the two blood samples on the tire iron matched both Annie's and Jeb's types.
Further investigation revealed that Jeb had known the victim.  He'd worked in her apartment building and witnesses had later said he had been caught staring at Annie once or twice.
His trial was set a month after his arrest and it lasted five days.  Dozens testified that Jeb had a drinking problem and had cheated on his wife.  Though Jeb had never denied he was a bad father and husband, he swore that he'd not killed Annie.  He didn't know how the tire iron ended up in his car.
Rachel wouldn't discuss science tonight but would stick with her emotional plea to the public: we need to pressure the cops for a DNA test.
Christ, Rachel, these people could care less.
Her brother's voice all but hissed as she stared at the uninspired crowd and her stomach knotted another twist.  She might not muster passion in this group, but the right television airtime could turn up the heat on the cops.
The news van arrived and Rachel now coveted Colleen's smoothness.  Rachel had no soft edges.  Life had sharpened those edges into razors. . . .
Rachel scanned the crowd one last time hoping for a flicker of excitement.  Off to the left she spotted a man she'd missed the first time.  He stood apart from the crowd, partly concealed by a shadow cast by the building protecting his back.  Given his dark suit, white shirt, red tie and black western boots she'd have cast him as a banker or another lawyer.  His short dark hair and square jaw fit the possible scenarios.  However, the hard angles of his face, frown lines that cut deep and a battle ready stance dashed her theories.
For a moment she wondered why a man like him would be here and then the pieces fell into place.  He was Detective Deke Morgan…
Her stomach clenched.  She'd seen him once in court eight or nine months ago.  He'd testified in a drug case and though his hair had been long and his beard thick, the eyes held the same intensity as the man edging the crowd.  The Deke in her memory had a Tennessee drawl, adding a quiet authority the jury did not ignore.  After he'd testified he'd remained in his chair, stoic and watching.
Now his gaze skimmed her meager crowd, studying them until he seemed satisfied that this group was not driven enough to pose a threat.  His gaze settled on her . . .
At exactly six fifteen as the sun set she stood on the curb, lifted the microphone to her mouth, moistened her lips, and began to tell the story of Jeb Jones.
The crowd grew quiet and news cameras rolled.  Several times she paused to gather her thoughts, which kept trying to skitter ahead.  More people stopped to listen and the flicker of the candles in the crowd grew brighter.
She could see disinterested faces grow solemn as the impact of her words settled.  Passersby stopped to listen.  "He deserves to have the DNA test."
When she finished, the reporter, a woman with a tall lean build emphasized by a red body slimming dress, moved to the front of the crowd and held out her microphone.  A closer look revealed the woman was well into her fifties.  "So do you blame the Nashville Police Department for a possible miscarriage of justice?"
"I can't speak to what happened thirty years ago.  I can only talk about now.  And today the Nashville Police Department has DNA evidence from the Dawson murder trial.  They've yet to respond to my requests for retesting and my fear is that the test will be forgotten or worse, swept under the rug and my client will die in prison."
A murmur rumbled through the crowd.  More hands shot up.
"What can we do?" Colleen shouted as if she too were part of the crowd.
"Call the police department.  Call you councilman.  Let them know that Jeb Jones deserves to be heard." . . .
"What about Annie Rivers Dawson?  The victim!"  The angry voice shot out from the edges of the crowd.
Rachel studied the cluster of people and settled on a woman dressed in a dark, loose fitting dress stepped forward.  She wore her dark hair in a bun and no makeup adorned her pale angled face.
Rachel had thought someone might remember Annie and had prepared comments.  "My focus today is on Jeb Jones.  He's been a victim of the system for thirty years."
"Annie Rivers Dawson is dead."  The woman moved forward clutching a well-worn purse close and moving to within feet of Rachel.
The reporter and her cameraman had also moved in closer.  If Rachel dodged this woman or her question, it wouldn't play well.  The eyes of Nashville were upon them.
"Annie deserves to have her real killer behind bars," Rachel said.
"Her real killer is behind bars."  Despite a mousy demeanor, the woman's voice reverberated with fierce anger.
"Her death was tragic," Rachel said.  "I've never denied that."
The woman fished an eight by ten picture out of her large purse.  The image was a publicity shot of a young smiling woman and Rachel recognized Annie Rivers Dawson's face immediately.  Annie had had long blond hair that billowed around a face with the perfect blend of porcelain skin, a high swipe of cheekbones and smiling full lips that added a joyous spark to bright blue eyes.  "She was a talented beautiful new mother and she was brutally beaten.  Her house was covered in blood and her body was found in pieces because of your client!"
Anxiety singed Rachel's skin leaving her cheeks flushed.  "Annie's death was a great loss.  Tragic.  But the police never adequately proved that my client was involved in her death."
"The murder weapon was found in his car!"  Her voice had grown louder and her face flushed with anger.  "How can you stand there and defend that human piece of garbage?"
Aware of the crowd's intense interest, she clung to her control with an iron grip as she lowered her microphone.  "This vigil is about Jeb and his right to have the DNA testing."
"His right!"  The woman advanced a step.  "What rights did Annie have?  She had the right to live and raise her baby but those rights were stolen from her by Jeb Jones."
"The DNA—"
"The cops found lots of evidence against him, including witnesses who said he stalked her!" she shrieked.
"He concedes that."
"Of course."  Her voice had grown louder and sharpened with a dramatic edge as she now played to the crowd.  "Poor murderer.  He's the victim."  She spit on the ground.  "The media loves to focus on the perpetrator.  They always forget the victim silenced by death."
Rachel stepped off the curb and moved toward the woman.  Her hope was to calm her and dial down the energy in their conversation.  Later they could talk in private.  "I haven't forgotten about Annie."
"You might remember her, but you don't care about her.  All you care about is him."  The woman's fingers fisted around the edge of the picture so tightly, her knuckles turned white.
"What if Jeb didn't kill Annie?" Rachel reasoned.  "Have you ever considered that the real killer is still out there and perhaps killing other women?"
The woman shook her head, her gaze zeroed in on Rachel.  "The real killer is not out there.  He is rotting behind bars as he should be." . . .
The Channel Five camera caught every word of the argument.  Later the reporter would pluck chosen sound bites for the eleven o'clock news.  "I want justice, Ms. Miller.  DNA testing will prove once and for all if Jeb killed Annie."
"No test is going to change what I know in my heart!  That bastard killed my sister!"  More tears welled in her eyes.
Rachel, drawn by the tears, missed the woman's right hook, which rose up as quick as a viper.  The bare-knuckled fist struck hard against her jaw sending pain reverberating through her head.  Thoughts scrambled, she staggered, nearly caught herself, but teetered on her heels and dropped to her knees.
The sounds from the crowd grew distant as her head buzzed and popped.  She was aware of Colleen calling for the police as she pushed through the crowd . . .
Rachel's head cleared and she planted high-heeled feet, wobbled and pulled back her shoulders.  She balled her fingers into a fist, focusing on Margaret Miller now being held back by a Nashville uniformed officer.  The woman's screaming pounded inside her skull.
"Call an ambulance."  Colleen's command snapped like a whip, prompting several to fish in their pockets for a cell.
Rachel blinked, worked her jaw.  "That's not necessary."
"It is," Colleen said.  "You could have a head injury."
Rachel readied to protest again when she saw Deke Morgan glaring down.
He looked amused.  "She clocked you pretty good." . . .
"You want to press charges?"
The cameras still rolled but now she wanted the press to go away.  She'd meant what she'd said about talking to Margaret in private.  She didn't want a war.  "No charges."
A restrained Margaret shook her head.  "You better arrest me!  I'll hit her again given the chance.  She is a menace."
The verbal threat earned the woman a set of handcuffs, which constrained her arms behind her back.  She sneered at Rachel and spit.  Spittle landed inches short of Rachel's feet. . .
"Sure about those charges?" Detective Morgan asked.
©Mary Burton 2014
Vulnerable Reviews
"The chilling suspense starts promptly at the beginning, setting the steady clip for the unveiling of the suspects. Within this chills and thrills ride, there is romance, against the odds, that may develop under the right conditions. Good luck with figuring out who did it. I tried. Lots of delicious trails and tidbits of information to stir the inner-detective to life."
–USA Today, Happily Ever After
"If there's a category of 'page-turner,' Burton would always ends up on the top of that list. This time is no different… a chilling puzzle… fantastic work with never a dull moment for the reader."
–Suspense Magazine
"With sharp detail, a nicely developed romance, and stellar plotting that distributes clues with chilling precision, ­Burton's latest "lock your door and keep the lights on" thriller beautifully kicks off her new series of four Nashville-set mysteries dealing with the Morgan family."
–Library Journal
"In her latest, Burton pens a well-crafted mystery and an intricate plot set in Nashville with rough, gritty detective Deke and gutsy, vulnerable lawyer Rachel at the center.  Her strong, dynamic storytelling and crisp dialogue are the highlights.  Good pacing, distinctive secondary characters and chilling suspense make this story one heck of an exciting ride."
–RT Book Reviews
"Burton's trademark is providing the serial killer's viewpoint without giving anything away, and by feeding the reader tiny details one at a time, she keeps the tension building."
–Publishers Weekly
"Burton's newest release treats her devotees to more twists than a bag of pretzels… all the ingredients of a blockbuster… full of surprises… Agatha Christie must be rolling in her grave with jealousy as Burton serves red herring after red herring. . another of her high-speed roller-coaster rides… even the most critical reader is challenged to solve the case."
–Book Reporter
"Cover Your Eyes has a strong suspenseful, plotline with many twists and turns. Rachel and Deke are very formidable, very likeable characters, who pair well together and work off each other's strengths while working on the new murder investigations . . . their relationship is as relevant to the story as is the murders themselves. This is a gripping, fast-moving mystery and a terrific start to this new series."
–Betty Betz for Mysterious Reviews
"A dark, engaging mystery… rich dialogue, complex characters, and a well plotted storyline provides us with a multi layered who dun it that twists and turns with deception and misdirection… dialogue between the characters is fast and smooth… ripe with tension till the very last page… secondary characters are as rich and inviting as our protagonists… I never figured it out—Burton did a fabulous job of keeping me twisting and turning in the dark… [and] once again pens a thrilling mystery."
–Smexy Books
"I've never read a Mary Burton book I didn't like and Cover Your Eyes was no exception… first rate… secrets, danger, and of course, a budding romance… I enjoyed the way this story unfolded. A clue here and there, another character thrown in just to keep you on your toes… the ending was perfect for a die-hard mystery reader… I also liked the setting… I can't think of a romantic suspense I've read that's set in Nashville and the music industry. It was a refreshing change."
–Long and Short Reviews
"Mary Burton's captivating characters kept me up well into the night… this was an 'all lights on all night, what was that noise' kind of night read… Mary Burton's characters have character. She creates an engrossing thriller, captivating suspense… this is one not to be missed."
–Under These Covers
"Bestselling author Mary Burton will keep you up late reading with all the lights on! COVER YOUR EYES is a roller-coaster ride filled with suspense and mayhem. Take one plucky lawyer and one curmudgeonly homicide detective determined to solve a series of brutal murders incited by decades of bottled up rage, jealousy and evil and you have an electrifying must-read. I promise you will never be able to figure out the mind-blowing surprise ending of COVER YOUR EYES by mega-talented Mary Burton!"
–Single Titles
"Many possible suspects… good suspense in true Mary Burton style."
–Saved by Suspense
"I was amazed by this book. The characters, the plot and the way everything ties in together will have you absorbed . . . Cover Your Eyes is all about the evil that exists in the world, but also about the way that love can occur out of nowhere."
–Readers' Favorite
"A seriously intense read with lots of twisty and unexpected turns that left me constantly trying to guess where it was going to go next . . . very well written characters . . . really enjoyed this one all around."
–Caught in My Book
"Started off fast and didn't let up… and I literally did cover my eyes a few times… twists and turns that kept me guessing… a tense, fast paced, engrossing story… make sure you have the lights on!"
–Bea's Book Nook
"Great book . . . engaging and thought provoking . . . surprising twists and turns . . . kept me riveted and coming back for more . . . Mary Burton is one of my favorite authors."
–The Friendly Book Nook
"Mary Burton's captivating characters kept me up well into the night. . . this was an 'all lights on all night, what was that noise' kind of night read . . . Mary Burton's characters have character. She creates an engrossing thriller, captivating suspense . . . this is one not to be missed."
–Under These Covers
"An intriguing murder mystery . . . kept me guessing . . . plenty of twists and turns and interesting . . . I love it when a story keeps me guessing from beginning to end."
–The Life and Times of a Book Addict
"A fast paced, edge of your seat thrill ride . . . Ms. Burton does a great job in capturing the heart of the story . . . the right amount of tension, twists and turns . . . a spine-tingling story . . . what really made this different from other crime books was the setting of Nashville . . . complex, diverse characters . . .the ending . . . is explosive . . . I was shocked to find out who the murderer was and I am thinking you will be as well."
–Love, Romances & More
"Mary Burton's Cover Your Eyes is my first book by her and most definitely, it is not going to be my last. She had me hooked right from the prologue… hard to put down… vibrant characters… hints of a romance… I loved both Deke and Rachel… a satisfying story on all counts… there are too few authors who do the romantic suspense genre justice and I believe I have found one in Mary Burton…  Mary Burton spins one hell of a story. Unputdownable!
–Maldivian Book Reviewer
"Strong characters… many twists and turns… gripping… I couldn't put the book down."
–A Fortress of Books
"If you enjoy the crime/thriller novels, this is a very satisfactory one to sink your teeth into."
–Dew on the Kudzu
"Just as you are scratching your head- and thinking about all the pieces and how they fit together- Mary Burton has one more up her sleeve."
–Traveling with T
"First things first: I DIDN'T GUESS WHO DID IT!!!!!… an abundance of good (and bad) characters."
–52 Book Minimum