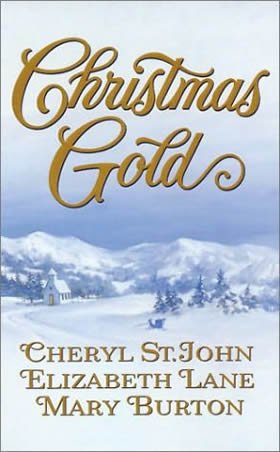 Colorado Wife by Cheryl St. John
Finding two orphans on her doorstep, Rosalyne Emery is determined to make local tycoon Sam Calhoun responsible for them. But the mismatched pair soon find themselves trapped in a pretend engagement that might just become a reality….
Jubal's Gift by Elizabeth Lane
Jubal Trask is out to kill Thomas Curry, the man who deserted him during the war. But finding Thomas's two children and their aunt Tess, the girl who has always loved Jubal, the scarred soldier struggles to learn the power of love and forgiveness before it's too late.
Until Christmas by Mary Burton
Laura Butler wants to sell her grandfather's silver mine, move back east and forget all about mining! Mine manager Roman Maddox has other plans, but he has only until Christmas to win Laura's hand in marriage.