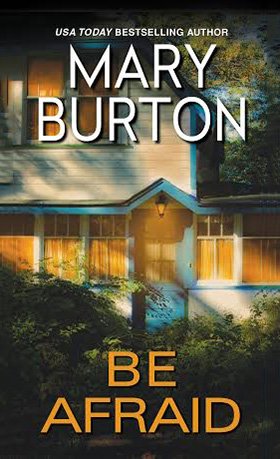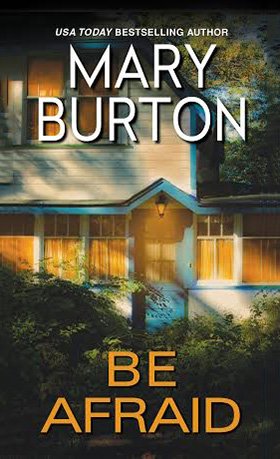 "Vintage Mary Burton . . . surprises and white-knuckle suspense with a capital S . . . gritty, fast-paced . . . will send chills down your spine."
USA Today's Happy Ever After
"Mary Burton, queen of the modern-day romantic thriller, pulls us into the vortex of a whirlwind battle . . . Be afraid to miss this riveting, sizzling, terrifying new novel by a master storyteller."
Book Reporter
The Fear Is Terrifying
When police rescue five-year-old Jenna Thompson from the dark closet where she's been held captive for days, they tell her she's a lucky girl. Compared to the rest of her family, it's true. But even with their killer dead of an overdose, Jenna is still trying to find peace twenty-five years later.
But The Truth
On leave from her forensic artist job, Jenna returns to Nashville, the city where she lost so much. Instead of closure, she finds a new horror. Detective Rick Morgan needs Jenna's expertise in identifying the skeletal remains of a young child. The case jogs hazy half-buried memories–and a nagging dread that Jenna's ordeal hasn't ended.
Is Even Worse
Now other women are dying. And as the links between these brutal killings and Jenna's past becomes clear, she knows this time, a madman will leave no survivors.
Be Afraid Excerpt
Rick, with Tracker at his side, arrived at the medical examiner's office and took the elevator to the second floor where he knew he'd find Jenna working. His eyes itched from lack of sleep and as much as he'd like to have a solid eight hours, with two homicides on his desk and a hip that always throbbed, he knew he'd get precious little sleep in the days to come.
He found Jenna sitting cross-legged in a chair, bare feet tucked under her as she leaned over a sketchpad on her desk. Her long, dark hair hung in a silky mass, curtaining half of her face.
Beside her, the small skull set staring at her as if waiting. The skull was now covered with rubber plugs, which he knew indicated skin depths. Her row of pencils and erasers arranged in a neat line on the table reminded him of the workspace at her house. It too had had been well organized. Order was so important to her.
"Good morning," Rick said.
The sound of his voice drew her gaze up, but it took several seconds for the trance-like haze glazing her eyes to clear.
"Detective Morgan." Her gaze skittered to the canine, hesitated, and then met his again.
No warm welcomes. No smiles. "I thought you were going to do a clay bust," he said.
"I considered that. But it will take a lot more time and I thought sooner rather than later would be best for an image."
She unfolded her legs, slipped on flats, and rose. Pencil still in hand, she stretched her head from side to side and he found his gaze drawn to the slender lines of her neck.
He leaned around to look at the picture but she shook her head no. "Can't I have a look?"
Almost flinching, she turned the easel away from him an inch or two more. "Not until it's finished."
Her reticence amused and annoyed him. "Why not? What's the big deal?"
She'd pulled her hair up into a topknot and secured it with a pencil. She missed a few long stands, which dangled to frame her face. A nice effect. "No one sees my work until it's done. That's always been my policy."
Tracker yawned, lowered to the floor, and closed his eyes. Clearly, none of this interested him.
However, Rick was very interested. The word no had stoked his interest. He didn't like hearing it or when an answer eluded him. He liked having answers whether the question concerned a picture, a killer's identity, or a woman's backstory. He always figured that, given time, he could crack any code.
But like it or not, the Jenna Thompson code wasn't so easily solved. "Sure, I'll wait."
A subtle tension around the edges of her lips eased. "It should be done by tomorrow. I'm close to the end. Sometimes the finishing touches just take me a while."
He noticed how her gaze darted around the office once or twice as if the space was too small. "You don't like this space."
"No. I don't."
She didn't mince words, as he'd expected, but her dislike of the space surprised him. "Why not? It's one of the better rooms in the building."
She stood a little straighter. "No windows. Too much like a closet. I like natural light."
"Yeah, I'm not a fan of being inside. I'll take any task that gets me moving outside."
Jenna allowed her gaze to travel over the length of his body. "So what happened to your leg?"
He folded his arms, not sure why he shifted to defense. "You've been talking to Georgia."
A half smile tugged at the corners of her mouth. "Sure. But not about you. I noticed the way you shift your weight. And I noticed your expression when you tackled the stairs yesterday."
An artist who re-created human figures would notice inconsistencies, anomalies. However, he didn't like being the subject of her scrutiny, especially when it zeroed in on his weakness. "I thought I did a good job of covering it up. Worked pretty damned hard with my physical therapist to make sure that I have an even gait."
A shrug of her shoulders softened some of the intensity in her eyes. "There's no limp when you walk but there's a subtle stiffness. I draw people. And, I'm a cop. Part of what makes someone who they are is how they move."
"You were just summing me up."
"You. Bishop. Georgia."
"Bishop? What did you figure about him?"
"He has a keen eye for Georgia."
Morgan laughed. "The two fight all the time."
"I think, for those two, arguing might be flirting."
"He's not fond of the Morgans."
"Don't be so sure." This was not the conversation he'd intended. He shifted to offense. "I was comparing your space here to your home."
A brow arched as hesitancy flashed in her gaze. "And what do you see?"
Good, they were now both uncomfortable. "Can you say control issues?"
That made her laugh. "Did you miss the part where I said I'm a cop?"
"The trait comes with the job. The question is where did it come from? We all had it before the first day on the job."
"Where did it come from in you?"
Nice deflection. "Genetics, I guess. A legendary homicide detective raised the Morgan kids. We all have our share of issues."
"Ah."
"Now, your turn. What's your excuse?"
A slight tension tugged at the edges of her lips. "Who knows?"
"No, I'm not letting you dodge this so easily."
"Really."
"Want my theory?"
She turned back to her sketchpad and opened it. She began to draw. "Sounds like I'm going to get it."
"It was definitely from your past. Something that instilled a need to control."
Her pencil stilled for a beat before moving again. "Maybe it was genetics in my case as well."
"I don't think so." He dropped the line in the water wondering if she'd take the bait.
She swam right past it as if it would take more to get her to open up. Fine. He'd drop it for now. "Sorry, Detective, I didn't sign on for analysis."
And with that, the door slammed shut. However, he wasn't worried. He'd find a way to open that door again soon. "So the picture will be ready tomorrow?"
"Likely. The day after at the latest. Like I said, the final details always take more time than I figured."
©Mary Burton 2016
Be Afraid Reviews
"Be Afraid is vintage Mary Burton . . . a complex, riveting story . . . surprises and white-knuckle suspense with a capital S. Her characters are wicked smart . . . Readers will be on tenterhooks . . . Burton's storylines are finely tuned . . . a nail-biter . . . gritty, fast-paced suspense that will send chills down your spine."
USA Today's Happy Ever After
"Burton creates deeply vulnerable, complex characters with hard edges and sets them within an intricate, well-written mystery. Her crisp storytelling engages, and the deep emotional connection and tension she creates between Rick and Jenna will hook readers in. A complex villain with a tortured soul ups the ante and makes this story one suspenseful read."
RT Book Reviews
"Mary Burton, queen of the modern-day romantic thriller, pulls us into the vortex of a whirlwind battle centered on the age-old dichotomy between good and evil . . . Be afraid to miss this riveting, sizzling, terrifying new novel by a master storyteller."
Book Reporter
"Mary Burton gives us another chilling, thrilling romantic suspense novel . . . will keep you riveted to the very end as you get the answers to these questions and more. Nobody combines suspense and romance quite like this author to give you a pleasing read that delivers both. She is a must-read for fans of the genre. I can hardly wait for the next book!"
Heroes and Heartbreakers
 "Bestselling author Mary Burton is a master of her craft. She keeps her readers tingling with suspense while we try to figure out what will happen next. Burton skillfully exposes the mind of the killer to her readers, making her chilling books even more alarming. In BE AFRAID . . . the twists and turns and chain of relationships to previous terrifying events will keep readers on the edge of their seats with doors locked and the dog on guard."
Single Titles
"As usual Mary Burton delivers a tense serial killer book that is fast paced and edgy . . . I loved reading about how memories can be prompted by a good forensic artist tapping into the subconscious of a witness."
Crime Warp
 "A page -turner and a great book . . . if you need a good beach read then I highly recommend this book."
As the Page Turns
"Mary Burton is a top notch romantic suspense/thriller/mystery novelist and she produces real, interesting, and very intelligent characters. BE AFRAID teems with precise dialogue, perfect pace and a loud, strong and clear narrative. The pieces of her plot lines fall into place like a giant jigsaw puzzle . . . Terrific book."
Reader to Reader
"Mary Burton's books keep me going back for more . . . the mystery and suspense kept me reading. The characters were interesting and real . . . twists and turns kept me guessing until the end . . . a great book for people who enjoy mysteries and suspense."
The Friendly Book Nook
"The pace is fast; writing top notch and the storyline twists and turns as it weaves a spell . . . a wild ride . . . with the right amount of toughness and vulnerability, Ms. Burton delivers two strong characters who complement one another . . . left me reeling from start to finish with an ending that had my jaw dropping . . . I, for one, cannot wait to see who is next in the Morgan siblings . . . to navigate murder and relationships. I give Ms. Burton kudos for creating a great series."
Love, Romances and More
"BE AFRAID proves that if you are looking for complex, twisted, action-packed thrills and chills – rest assured – Ms. Burton should be your "go-to author" . . . [she] has a knack for playing her cards close to the vest and I haven't been able to guess her villains until she is ready to reveal them! The complexity of Burton's plotting is top-notch and her writing style is clean and fresh with no wasted words . . . characters are all superbly drawn . . . Burton at the top of her game! Highly recommended!!"
CK's Kwips and Kritiques
Very intense, dark and edgy suspense, multiple murders, and many mysteries to be solved, with a touch of romance on the side . . . [a]creepy kind of scary story telling that will make you check that your doors are locked and windows sealed . . . fascinating to read about their efforts to solve all the cases . . . fierce, intimidating, and addictive suspense, with an inkling of great romance . . . twists, turns, and surprises."
Books and Spoons
"Opening with a chilling prologue, Be Afraid by Mary Burton is an incredibly riveting read from beginning to end . . . a very intriguing mystery with slight romantic elements that fans of police procedurals do not want to miss . . . suspense-laden and fast paced . . . an absolutely brilliant job obscuring the killer's identity . . . pulse-pounding conclusion."
Book Reviews and More by Kathy
"I love a good police story. The details that Ms. Burton includes . . .may have you checking behind you a time or two. Can't wait to read if there is another book with these characters."
Illustrious Illusions
"Mary Burton pens another tale of murder and mayhem with a likeable heroine and
a fast paced plot line."
cayocosta73-Book Reviews
"Fast-paces suspense . . . an intriguing case diving into psychological elements of the crazy killers. I also enjoyed Jenna's character, her talents, the light romance, and catching up with familiar Morgan characters."
Judith D Colllins Must Reads
"There is no doubting the writing prowess of Mary Burton . . . with many twists and turns, Mary Burton keeps the reader guessing until the very end . .. [will] keep you intrigued, interested and glued to the story until the very last page."
Romancing Life
"I loved this new mystery from Mary Burton . . . the prologue was fantastic . . . a thrilling ride that left you wondering who the murder was up till the end."
Majorly Delicious