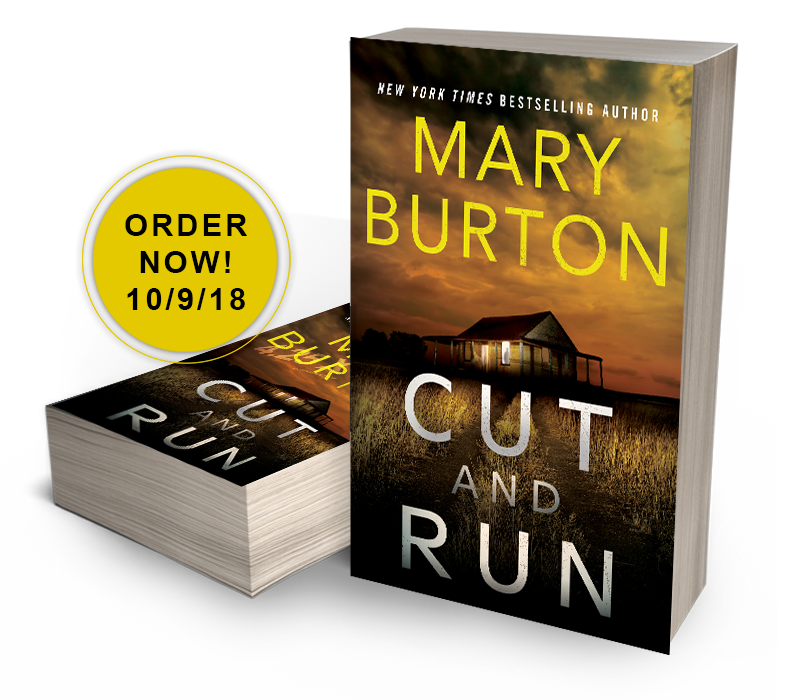 You're Invited! Mary Burton's HIDE AND SEEK Facebook Pub Day Party R.S.V.P. below with your full name (or first name and initial of last name) and your email address. You'll receive a Pub Party Reminder and be entered for all hourly random drawing prizes! See you...
read more
Upcoming Events
CLICK EVENT FOR DETAILS
Saturday, March 23rd, 10:00 am Crime Wave Brunch with Don Winslow I'll be at the Virginia Festival of the Books on Saturday, March 23 taking part in the Crime Wave Brunch with Don Winslow sponsored by the University of Virginia  Gamma Knife Center. Book sales...
read more
Hide and Seek Releases Tuesday, April 23rd. Find out more.
read more
"A sure bet for page-turning suspense coupled with titillating love scenes." Library Journal "Burton's romantic crime fiction is gritty and well plotted. She leaves the reader breathless." The Crime Warp
"[Mary Burton's] books are right up there with the likes of James Patterson." Fresh Fiction "A master storyteller." Book Reporter
"If there's a category of 'page-turner,' Burton would always ends up on the top of that list." Suspense Magazine "Burton's trademark is providing the serial killer's viewpoint without giving anything away." Publishers Weekly
ABOUT
Mary Burton loves writing, research, morning walks, baking and tiny dachshunds. She also enjoys hunting down serial killers.
MARY'S LATEST
Agent Macy Crow is back. She's teamed with former colleague and onetime lover, Sheriff Mike Nevada when new evidence revives a cold case. They're determined to find the murderer. Soon, they realize they're hunting a monster, a serial killer who stalks, assaults and plays with victims before they take their last breath.
Debuts April 23, 2019
Buddy, Bella & Tiki