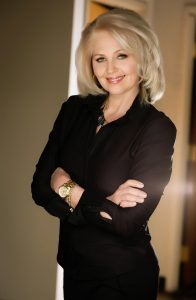 New York Times and USA Today bestselling author Mary Burton enjoys hunting serial killers. She's tracked them down in her hometown of Richmond, Old Town Alexandria, Austin and Nashville in books that have brought her acclaim and a loyal readership. Her contemporary romantic thrillers have been compared to the works of Steig Larson*, Lisa Gardner**, and Lisa Jackson***.
Mary's been intrigued by investigative work and the people who do it since Virginia was stung by a string of serial killings spanning more than twenty years. So, it's not surprising that many of her stories are propelled by the acts of multiple killers and the people who pursue them.
Her latest books, Cover Your Eyes,  Be Afraid and I'll Never Let You Go, on sale October 27th, are the first of four set in Nashville featuring the Morgans, Music City's preeminent law enforcement family. They will be followed by Vulnerable, on sale March 29th, 2016.

Earlier novels include Senseless, Merciless and Before She Dies, all set in Alexandria, and The Seventh Victim, No Escape and You're Not Safe, featuring investigators from the Texas Rangers, I'm Watching You, Dead Ringer and Dying Scream, set in Richmond, Virginia, her hometown.
Research is key to Mary's writing. She never tires of learning more about forensics and police procedures and doesn't hesitate to take a hands-on approach, whether it means interviews with law enforcement personnel, forensic seminars or lessons at the firing range. A graduate of the Richmond FBI Citizen's Academy and Virginia's Henrico County Citizens Police Academy, she has attended Sisters in Crime's Forensic University and participates annually in the nationally recognized Writers Police Academy, where the curriculum has included everything from undercover work, autopsy procedures, and evidence collection to theories of why people kill.
The author of twenty-six published novels and five novellas, Mary is a member of International Thriller Writers, Mystery Writers of America, Romance Writers of America, and Sisters in Crime. She is also known for her highly regarded "Unraveling Romantic Suspense" workshop and her day-long program "Writing Your Book…The First Step."
A Richmond native with family roots as deep as the nation's, Mary has made her home there for most of her life. She worked in marketing before committing to write full time. Her first manuscript, a romance, was published in 2000.
Mary has finished work on Vulnerable and has started work on her next suspense novel. She also writes women's fiction as Mary Ellen Taylor and is looking forward to the January publication of her latest "Alexandria" novel,  The View from Prince Street.
*Publishers Weekly **Library Journal ***Library Journal
For Press Bios, Press Releases and more images visit the Press page.